THE PLATFORM
The Perform Media Console provides buyers unique transparency and optimization controls across one of the world's largest proven publisher ecosystems.
Our easy to use platform has industry leading features, robust insights, and a simple onboarding process.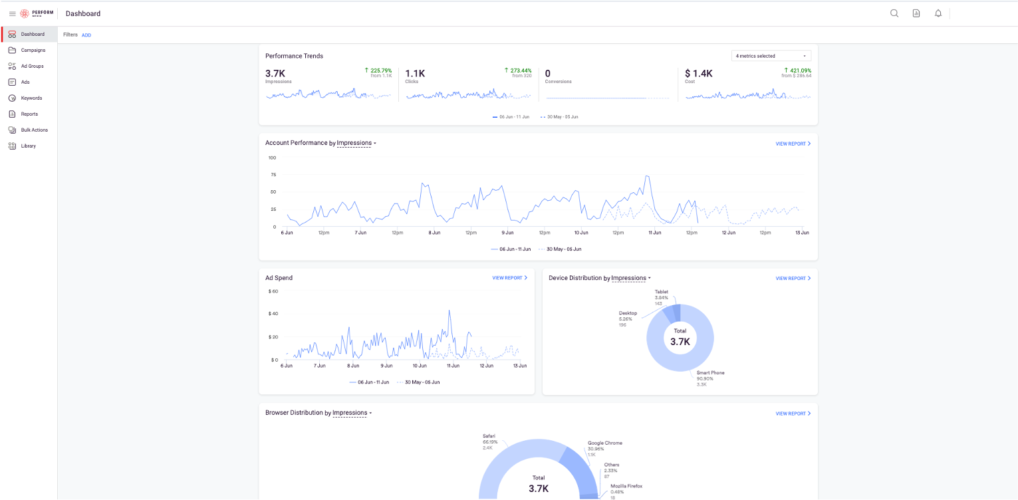 DIRECT ACCESS
Our search channel gives our clients direct access to one of the largest proven intent signal-based marketplaces in the world.
ENTERPRISE SCALE
Our clients benefit from enterprise-level traffic & scale. There's no need for supply sourcing or other steps to access high quality, high volume traffic sources. 
UNIQUE INSIGHTS
The Perform Media Console provides unique insights into campaign performance so marketers can effectively analyze, optimize, and uncover new opportunities.
EASY ON-BOARDING
We understand that marketers' time is stretched across many different platforms, interfaces, and marketplaces. This is why we created several easy methods to easily onboard campaign set up data from other platforms.